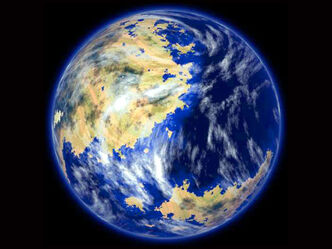 Paradiso was the sight of early Insurrectionist conflicts prior to the Callisto Incident. During the early 2490's fighting was sporadic but intense the largest engagement occuring during July of 2491 when ODST's seized the Colonial Administration Headquarters. After the appearence of the Convenant the world was cut off and sometime in 2528 was glassed.
Paradiso
Planetary Information

Founded:

2430

Primary Exports:

Manufactured Goods

Imports:

Raw Materials and Luxury Goods

Destroyed:

2528 (Glassed)

Political and military information

Affiliation:

Insurrectionist

Rebelled:

2491

Brought to Compliance:

2492

 
Ad blocker interference detected!
Wikia is a free-to-use site that makes money from advertising. We have a modified experience for viewers using ad blockers

Wikia is not accessible if you've made further modifications. Remove the custom ad blocker rule(s) and the page will load as expected.